https://www.mycomoxvalleynow.com/52335/new-water-treatment-plant-in-union-bay-given-green-light/
New water treatment plant in Union Bay given green light
---
Jon Gauthier, staff Sunday, Mar. 31st, 2019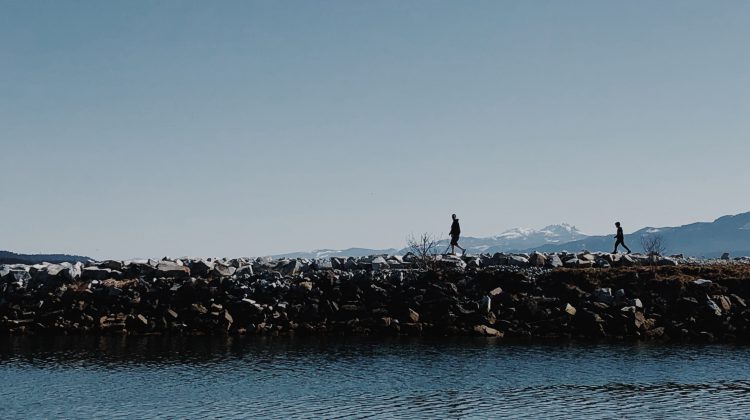 Two people walk along the Union Bay breakwater on March 18th, 2019. Photo by James Wood/98.9 The Goat/Vista Radio
UNION BAY B.C- A new water treatment plant in Union Bay has been awarded a contract for construction.
The Union Bay Improvement District (UBID) awarded the contract for construction of its new water treatment plant to Ridgeline Mechanical Ltd., finally addressing water quality issues in the area.
According to Ted Haraldson, Chair of UBID's Board of Trustees, "The UBID's most critical service is to provide clean, safe and reliable water to our residents, and moving to a system that can do so is our top priority."
"Completing these three steps represents significant progress towards delivering a new
water treatment system to our residents," Haraldson added.
The UBID also said in the release that the current system is not compliant with the provincial surface water quality treatment objectives guideline, which was issued in 2007.
The total cost of the project is $4.2 million, of which $700,000 will be contributed from UBID's Public Works Capital Reserve and $3.5 million will be borrowed and amortized over 25 years. Parcel taxes will increase from $345 to approximately $391 in 2020.
Construction of the new water treatment plant is anticipated to begin in June 2019, with project
completion expected in early 2020.
Once complete, the new plant will eliminate the need for turbidity-related boil water
notices.
A public information session will be held in May or June 2019 to update residents and landowners on project progress and construction.
For more information or to check for updates from the UBID, visit their website at https://union-bay.ca/water/.