A local carver, Ed Valeri, was told how the carving of the "Face" had finally deteriorated so he created a new one and generously mounted it for all to enjoy. Big thanks to Ed!
This is the old "Face" from 2005. The new one is in the same vicinity – in the middle of the picture in the header.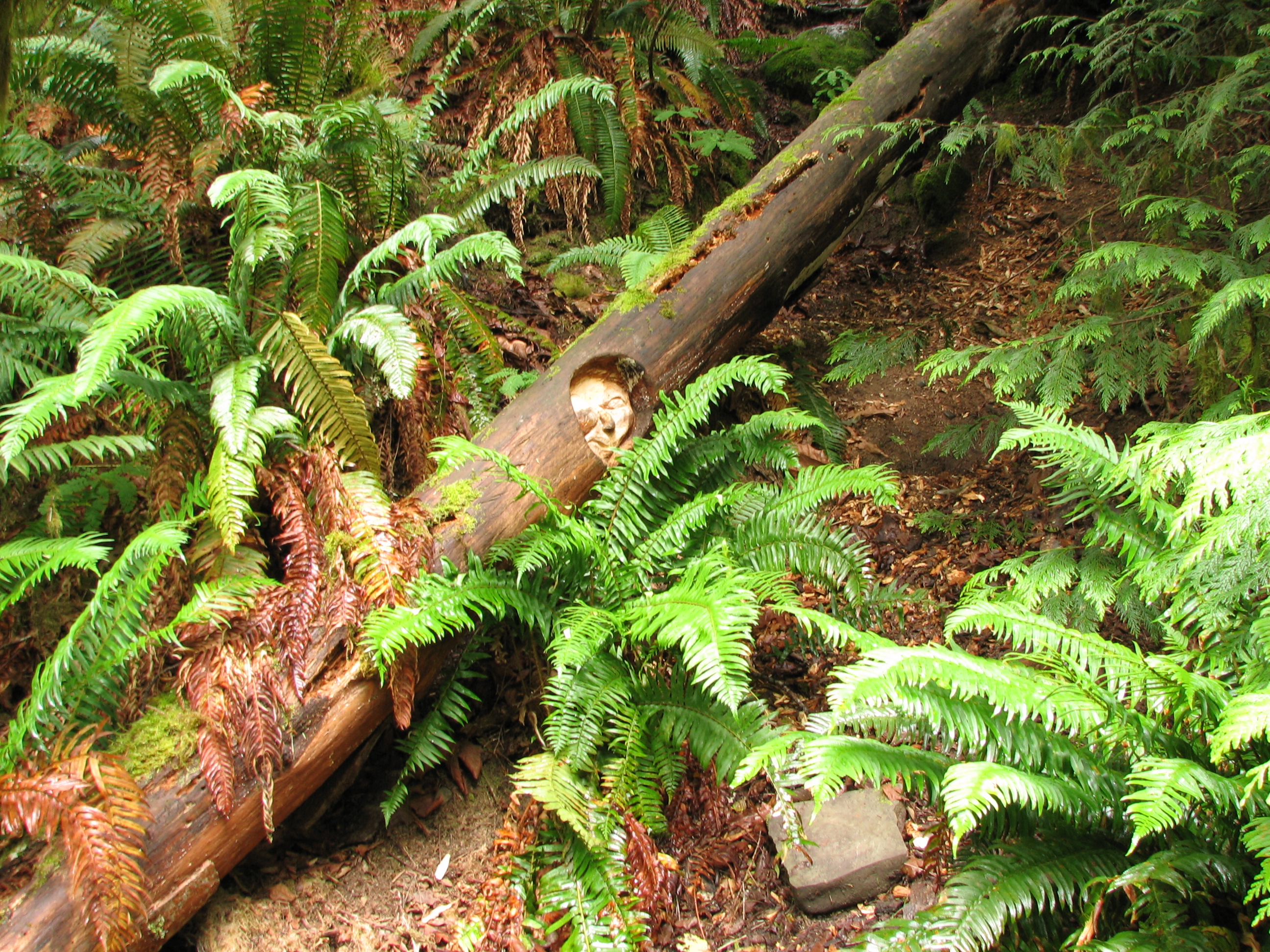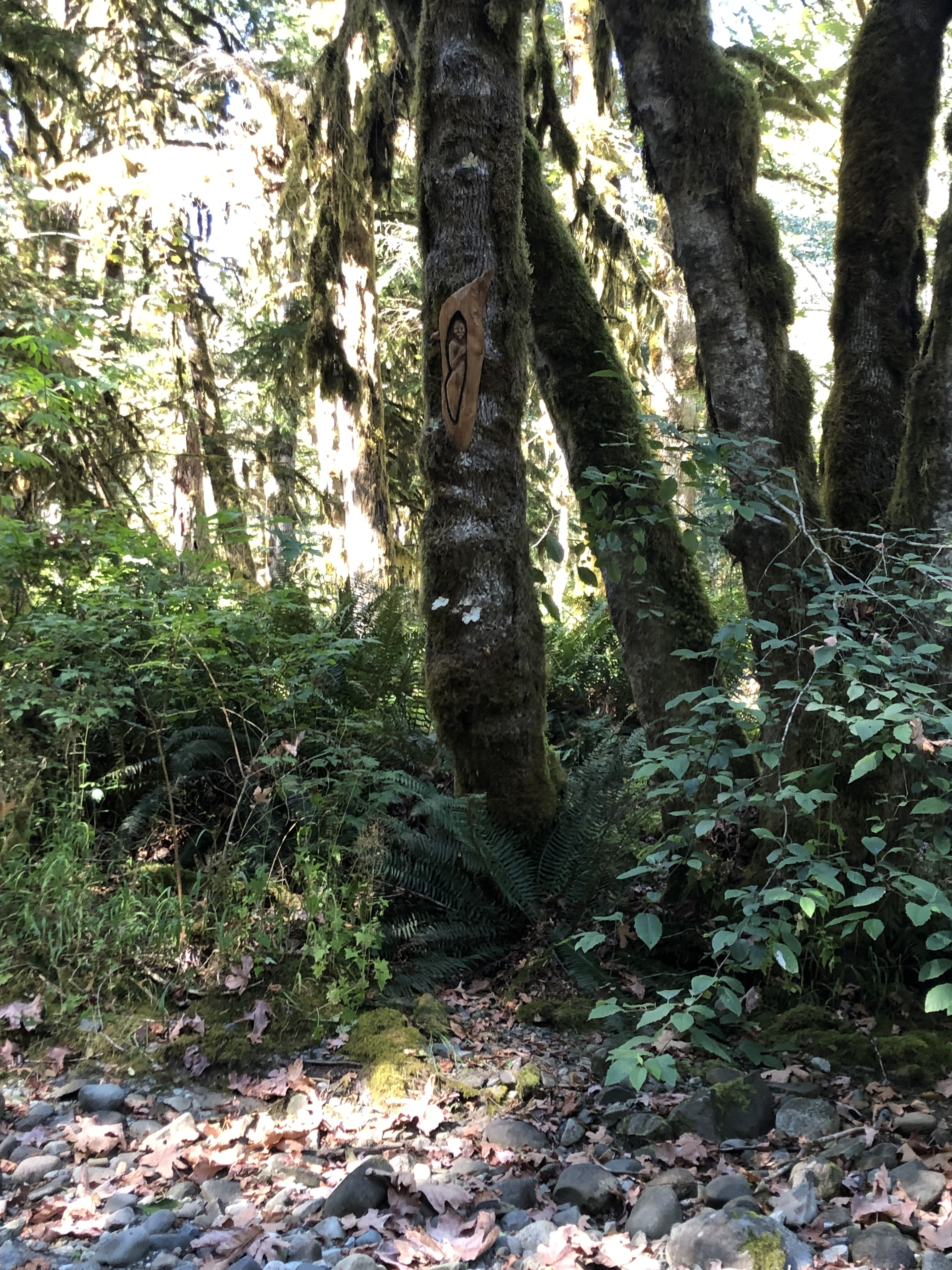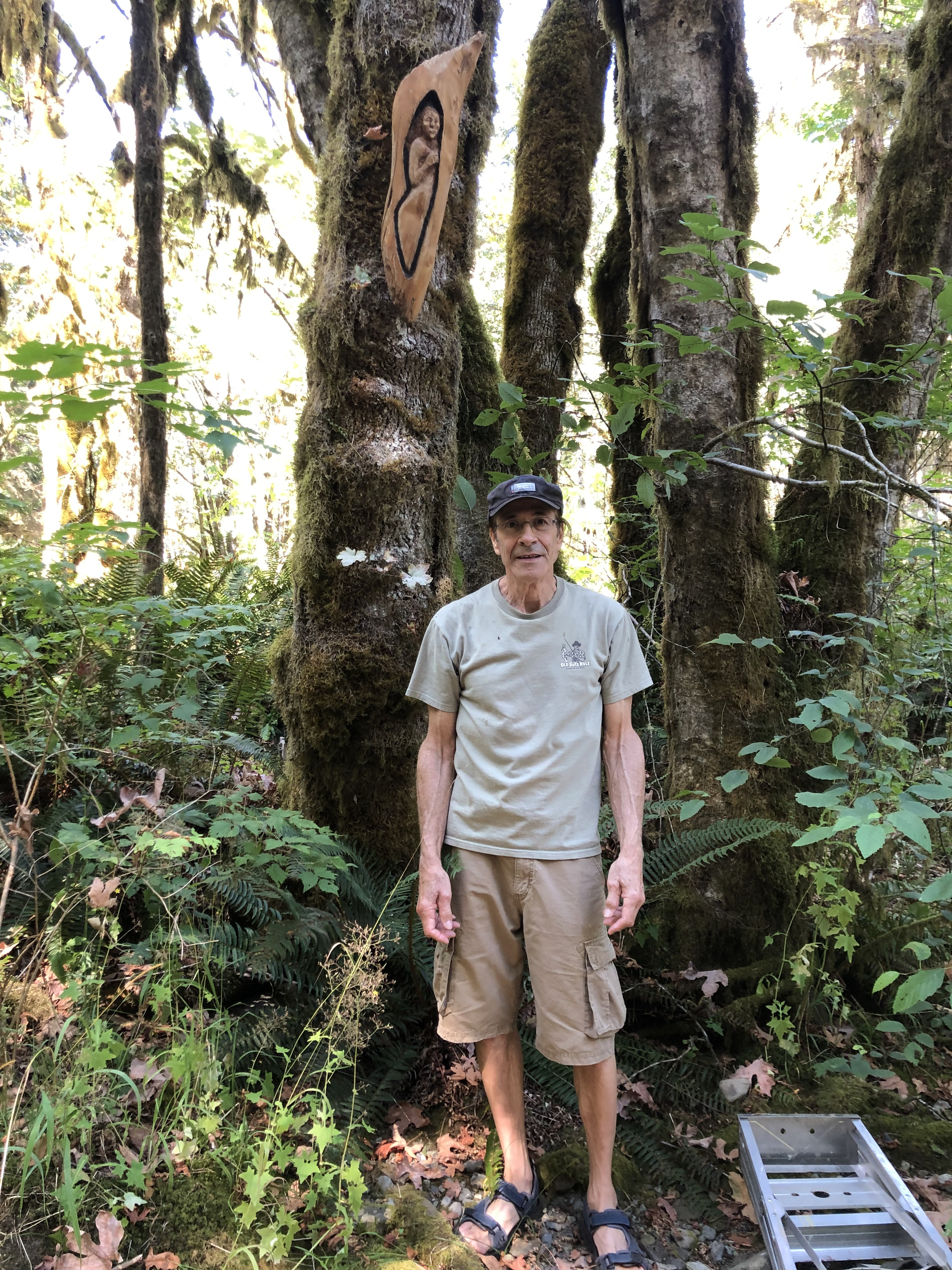 Look at this beautiful walking stick. Very talented guy.