Washer Road and Old Island Hwy.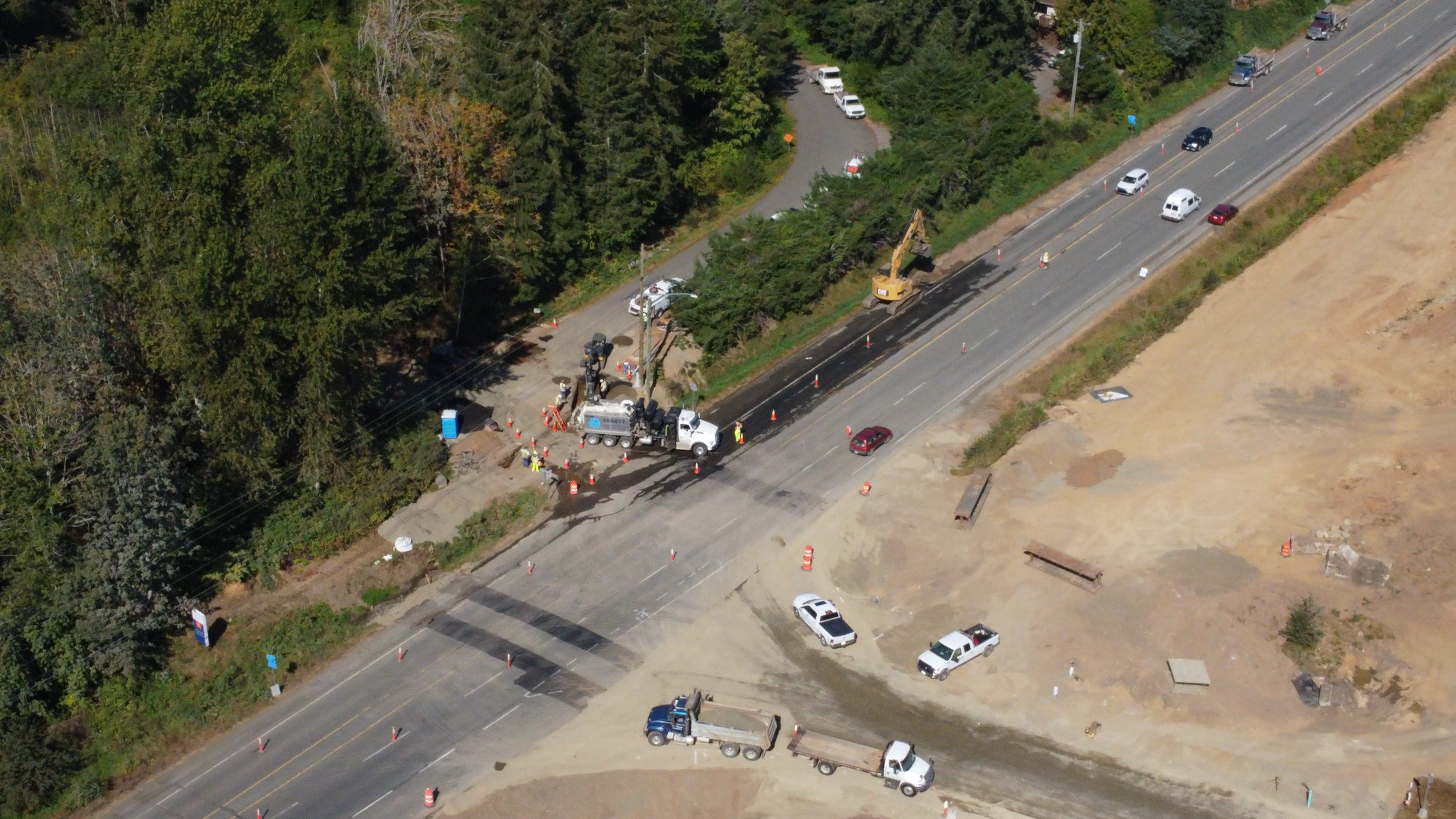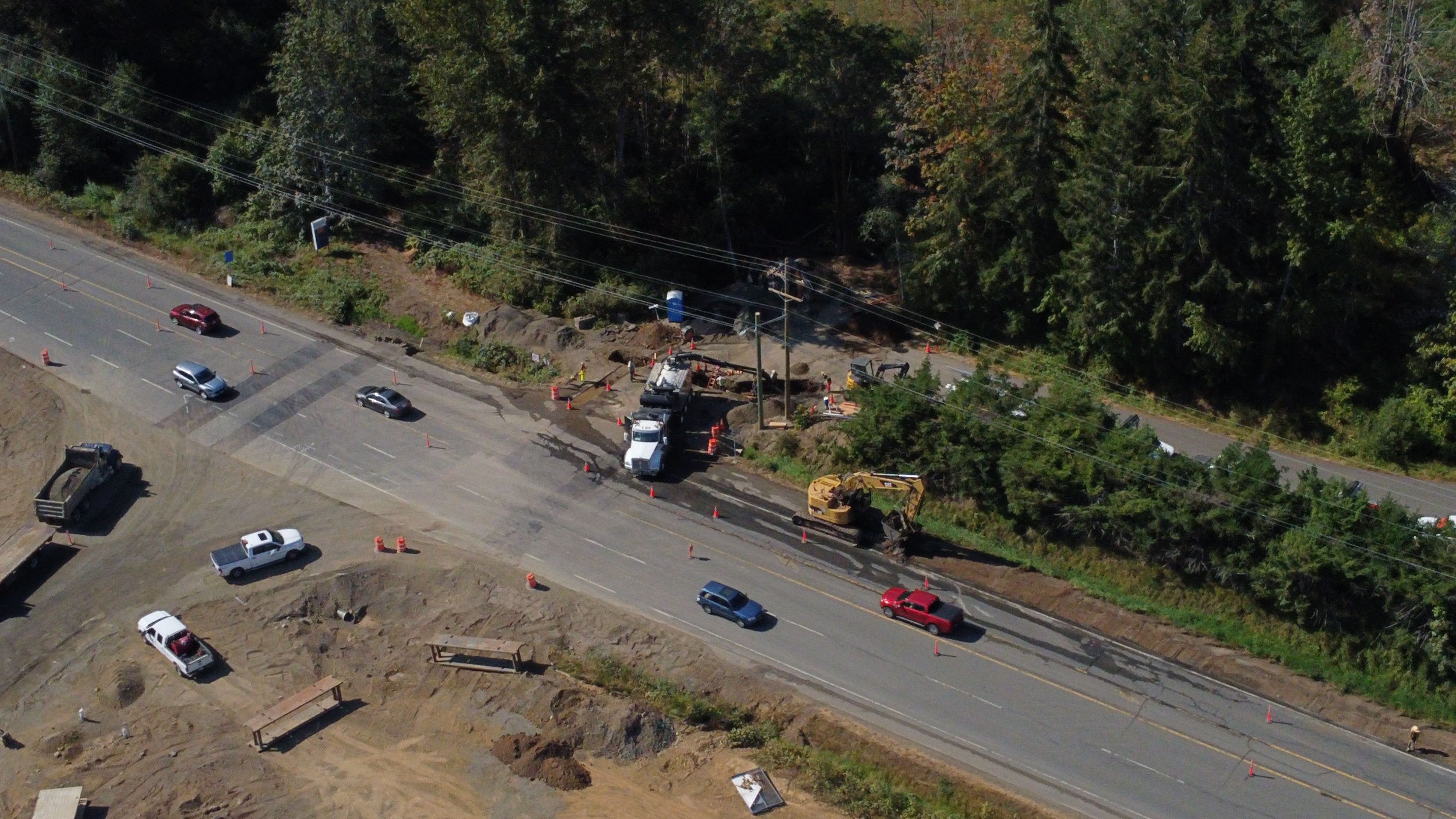 In the image below the area to the right is designated for a Fire Hall and the Waste Water Treatment Plant.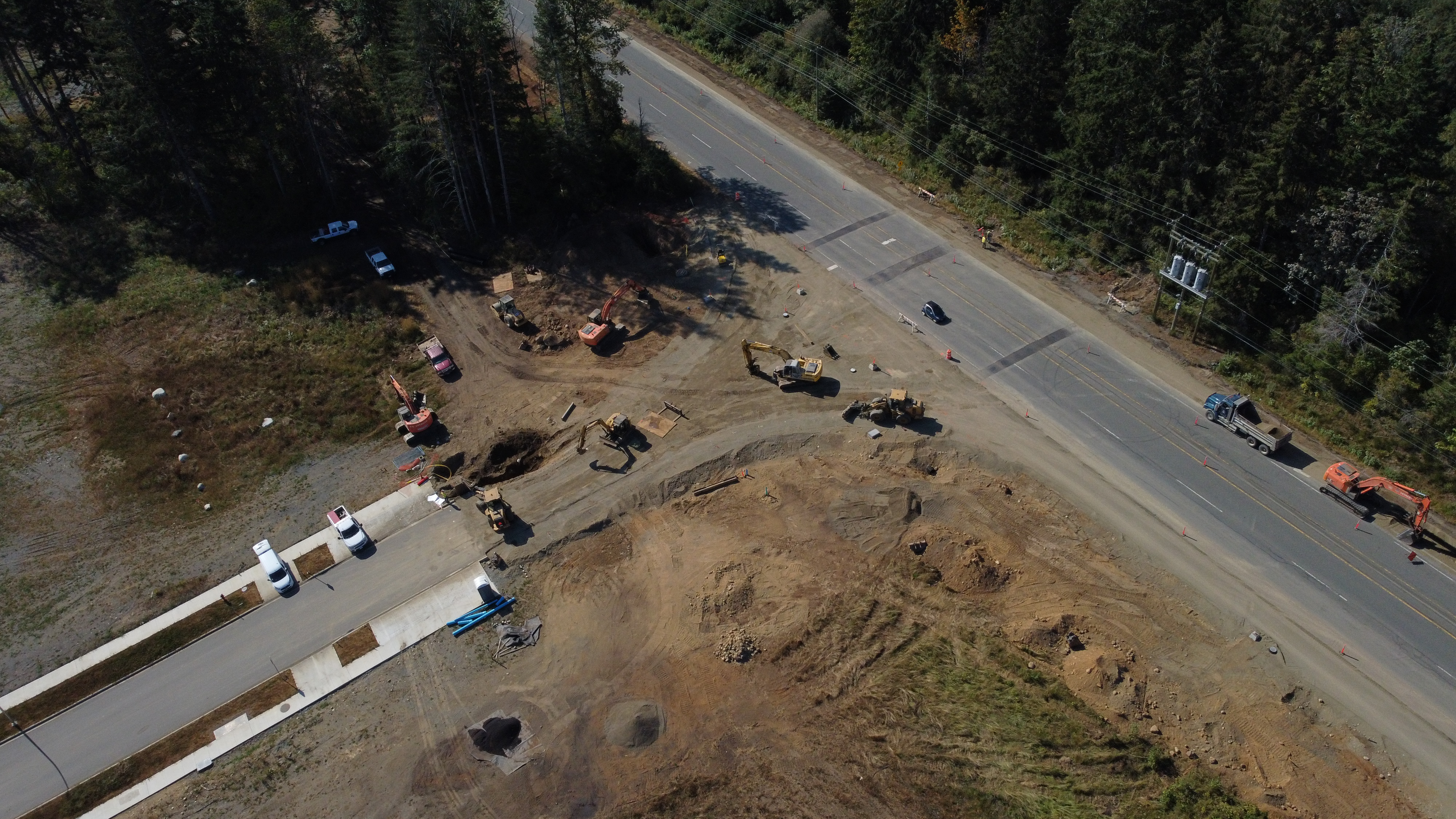 The diagram below was submitted as part of the package when KIP applied in Feb. 2018, to dump treated sewage into Hart Creek from October through May yearly. The Waste Water Treatment Plant Location is clearly marked with Seasonal Storage Basins for the 4 months when the treated sewage can't be dumped into Hart Creek. The application is still under review.
Here's another view of the designated Fire Hall and Waste Water Treatment Plant location from last fall. Former Chair Jacques said the reason they negotiated down from the 4 acres promised by KIP year after year was because KIP needed an access road.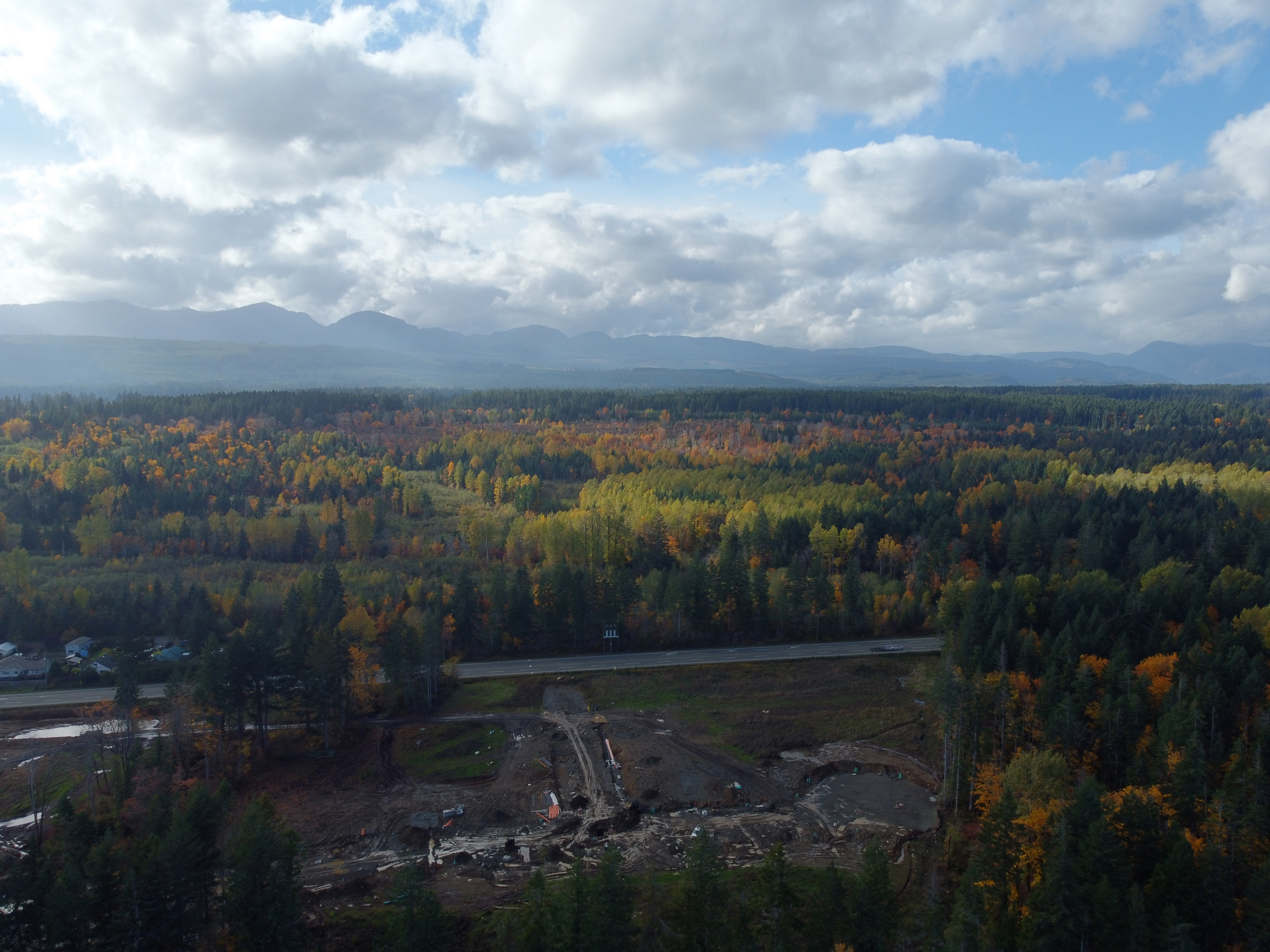 Existing Storage Basins West of Washer Road on either side of the railway line. Mosquitoes?