The picture below is from Jan. 18, 2023. The person in the khaki coloured clothing at the top of the pic – I'm guessing is Terrance "Bear" Ruttan who claims to be the yard manager since he was walking his Jack Russell and lives in the mobile near the ocean.
The garbage has been sitting in the water for days with a piece of heavy equipment and a large container for garbage within feet.
Gee Terrance, you didn't hear the drone when you were just standing there and yet you claim it distracts you from your work when using a blow torch. Drama queen.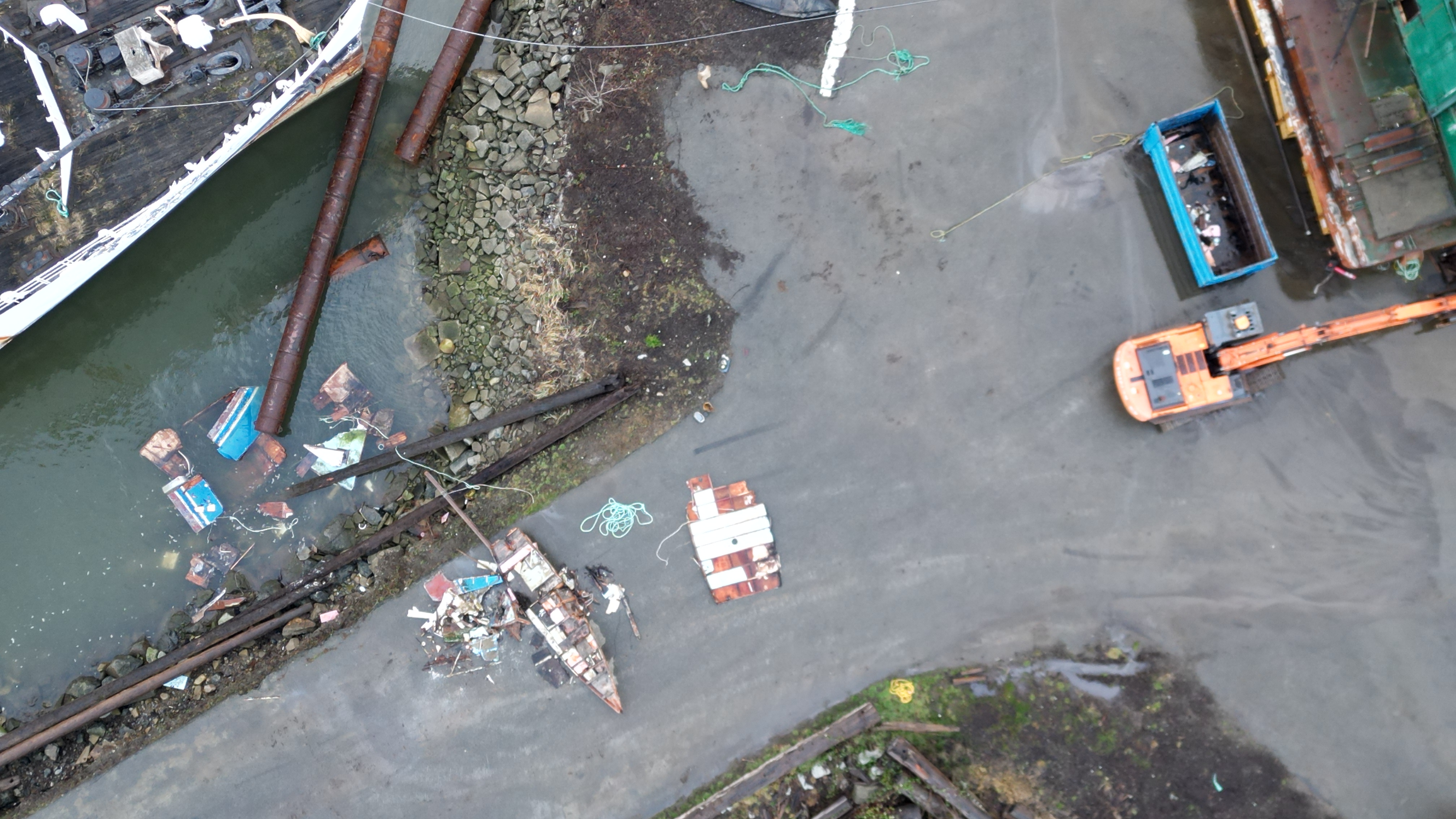 Looks like the some of the mobile trailers sprung leaks. Yuck – mold.