Geezuz! This company is a hazard to the community with their employees blatantly walking by the debris for days. Haven't heard if they cleaned along the ocean front or just in their 'area'.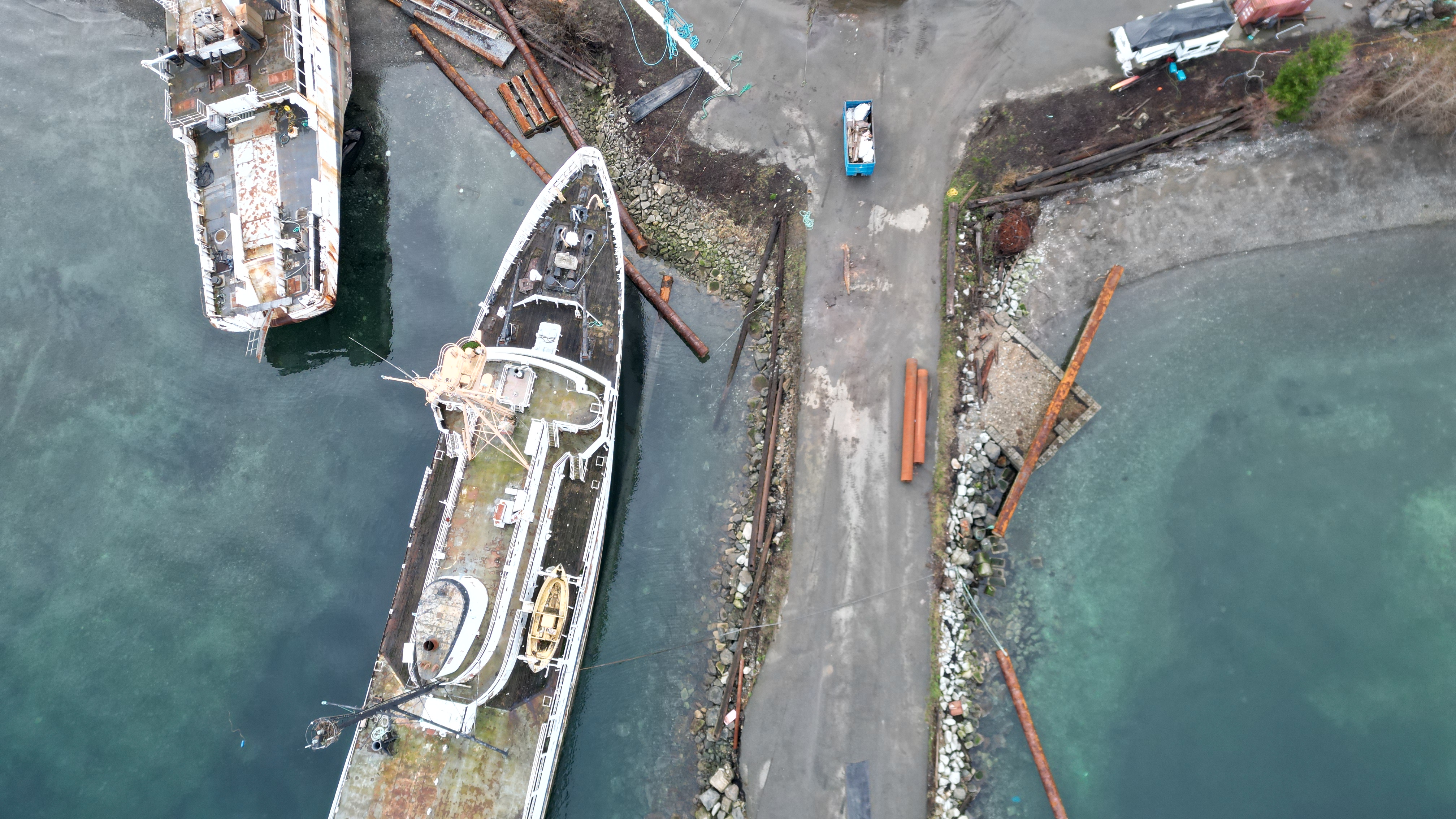 They've managed to bring the flat bottomed barge onto land. They actually might be taking it to the asphalt surface where they were supposed to be dismantling barges – not on soil, like they were previously.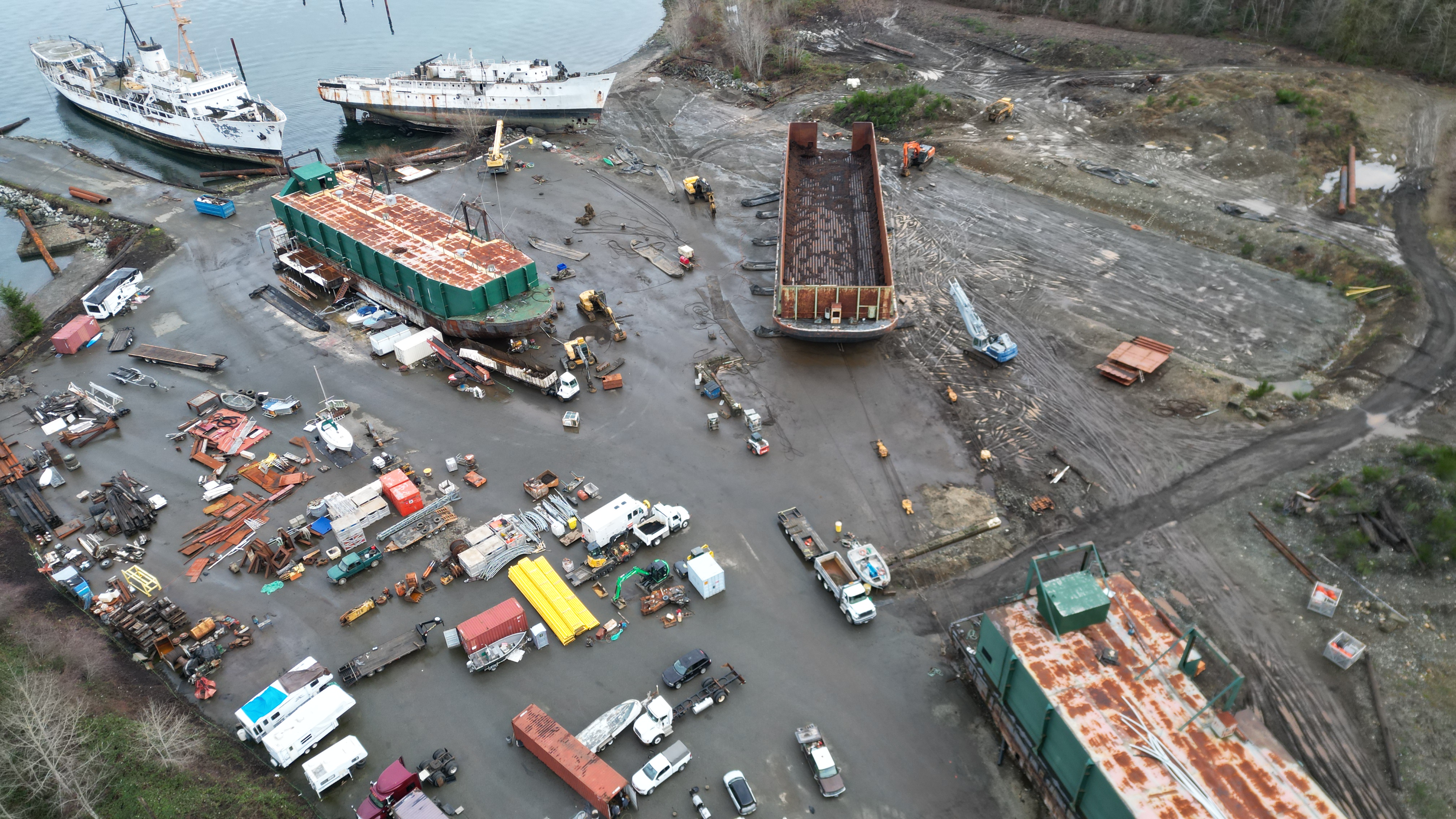 See all those lines connecting the Miller Freeman to the large green barge? Those lines are preventing the Miller Freeman from flopping over on its side.