This is from DWR's proposal. Big difference between what they proposed and what they actually did. How did it go from tying a barge at the end of the existing ramp to parking vessels on the shoreline?
This is what they proposed: "zero-impact" process on environment and retrieving vessels without disturbing the ocean floor.
So not tied to a barge at the end of the existing ramp – parked squarely on the shoreline. DWR put so many holes in the MF it could no longer float.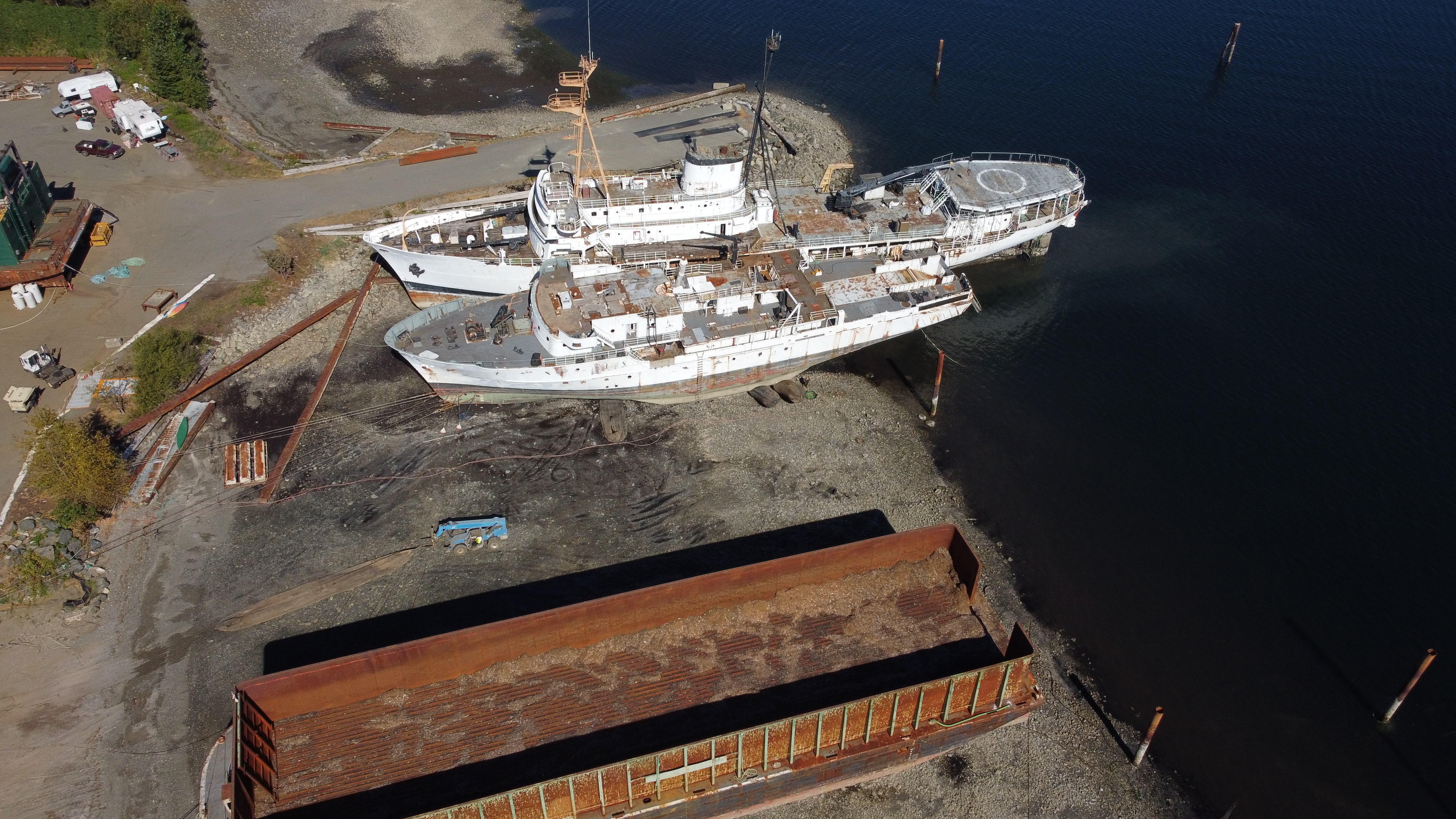 The "haul out process" proposed.
This is what they did. Is this "Zero Impact"?
This is what they're doing. Using heavy equipment tearing up the shoreline to drag a chain back and forth under the asbestos laden Miller Freeman because they couldn't get the inflatables under it.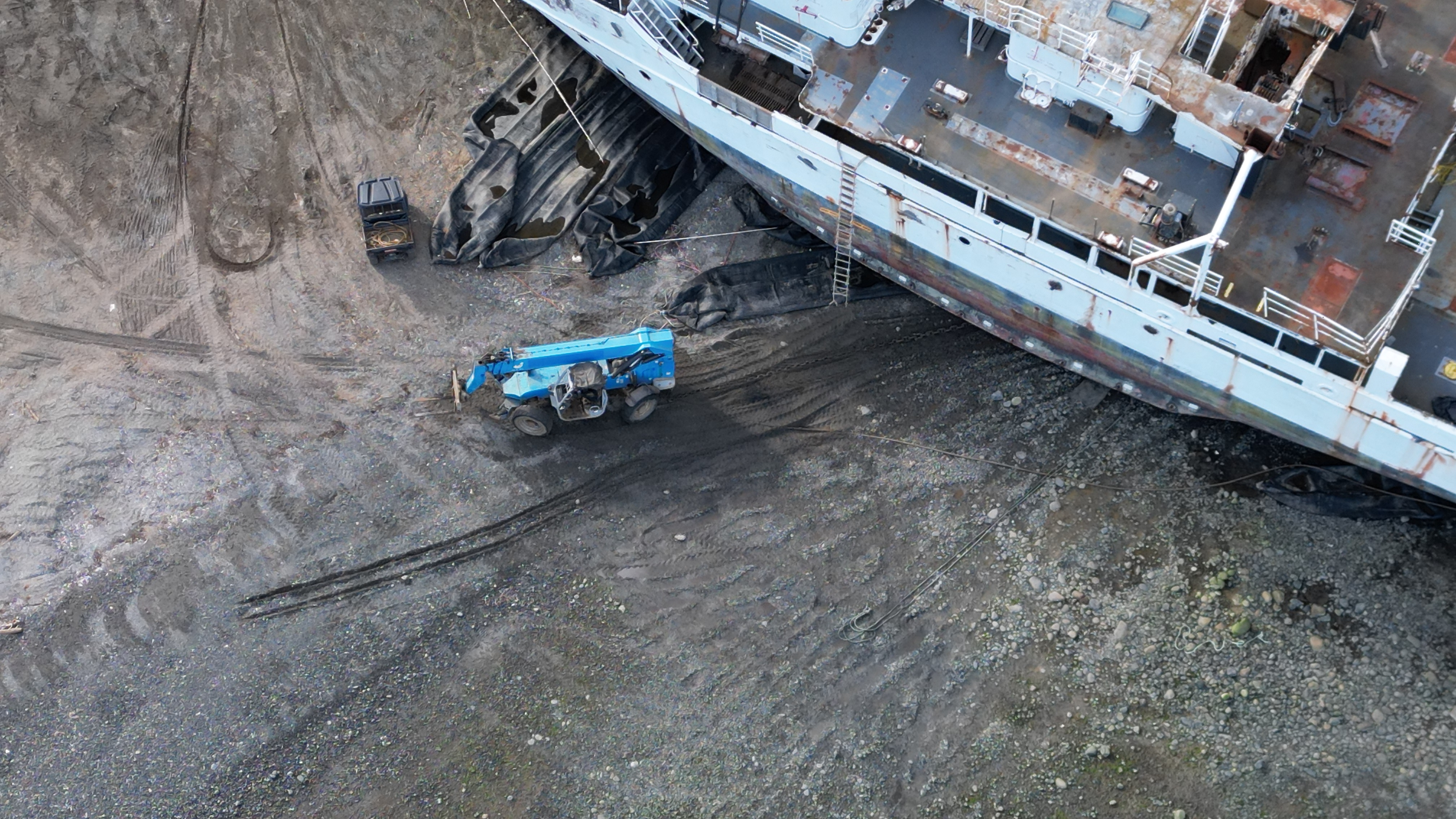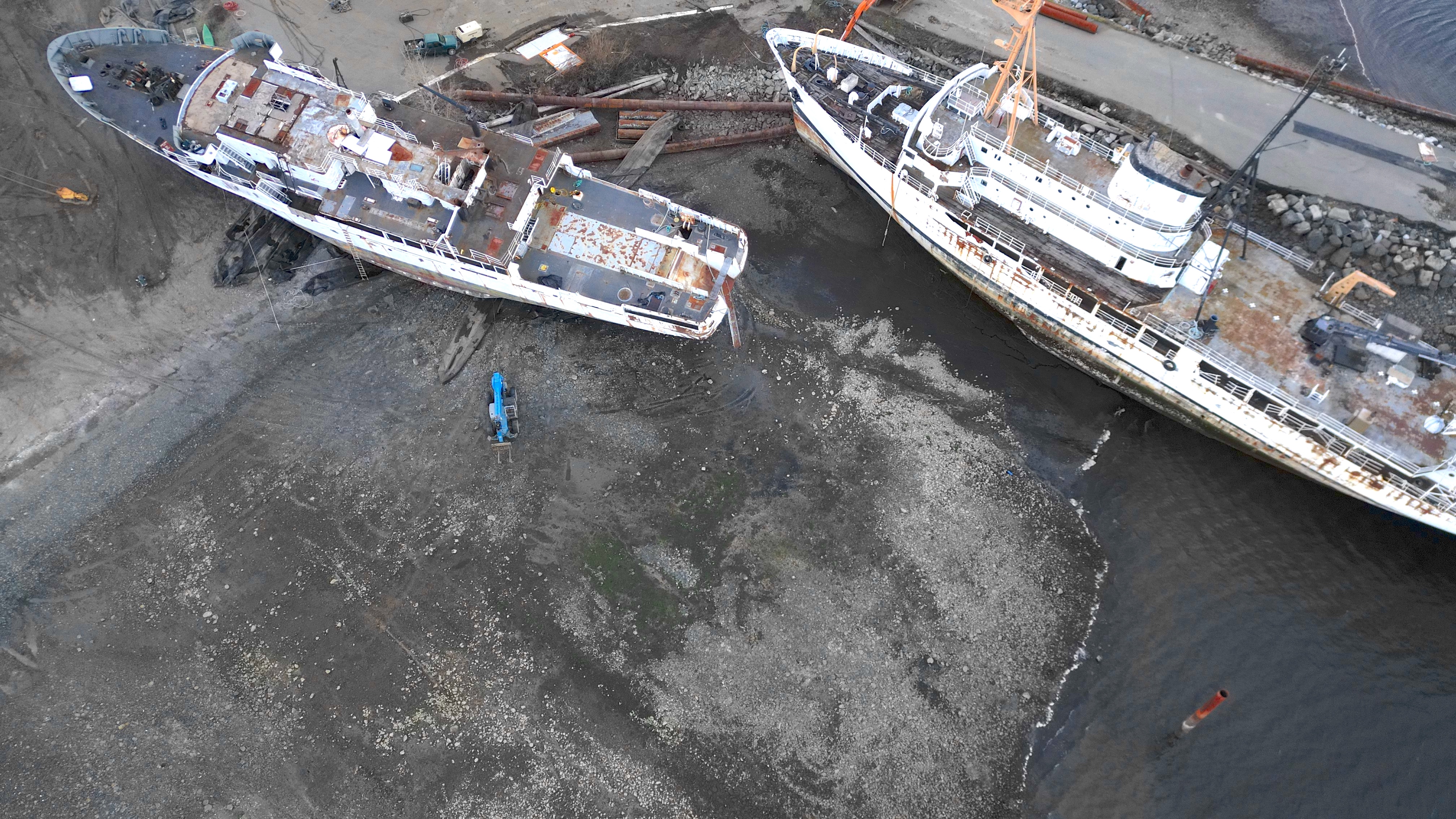 We do not engage in the dismantling or recycling of any vessels or barges on an unsealed surface, all of our work is performed on the upland industrial zone of the property on an asphalt surface which allows for complete and total containment.
Image below is a screenshot from one of Rick Ward's drone videos. Notice where the dismantling was taking place. Why did they stop using the asphalt area?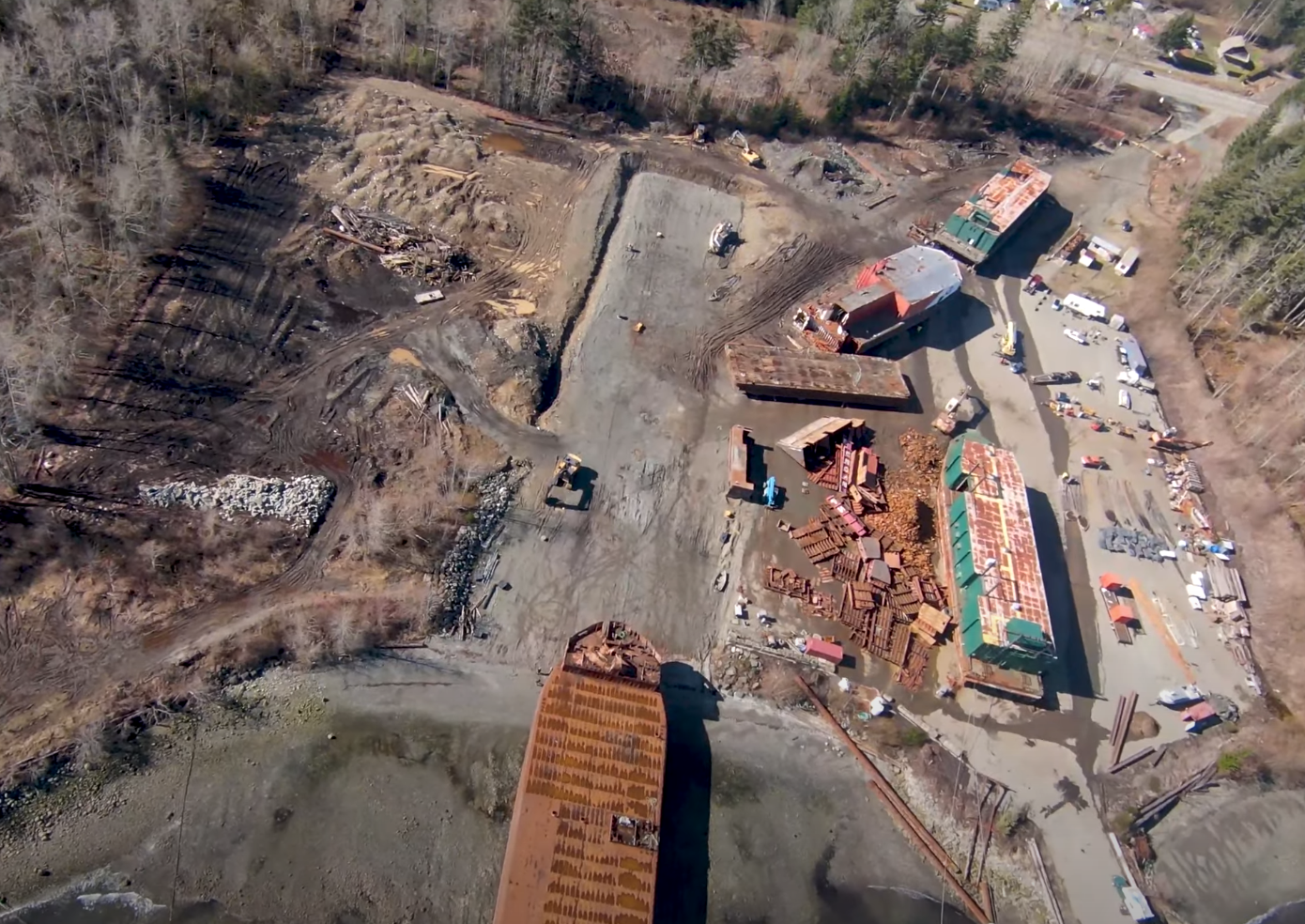 Completely on soil.