Thug Jurisich is supposedly out of the country so his flunky thugs haven't been doing much work. The barge they are dismantling is completely on soil. The paved area is not a complete rectangle and that barge is not on any paved area.
Note the location of the barge currently being dismantled – completely on soil because they couldn't be bothered to move it over.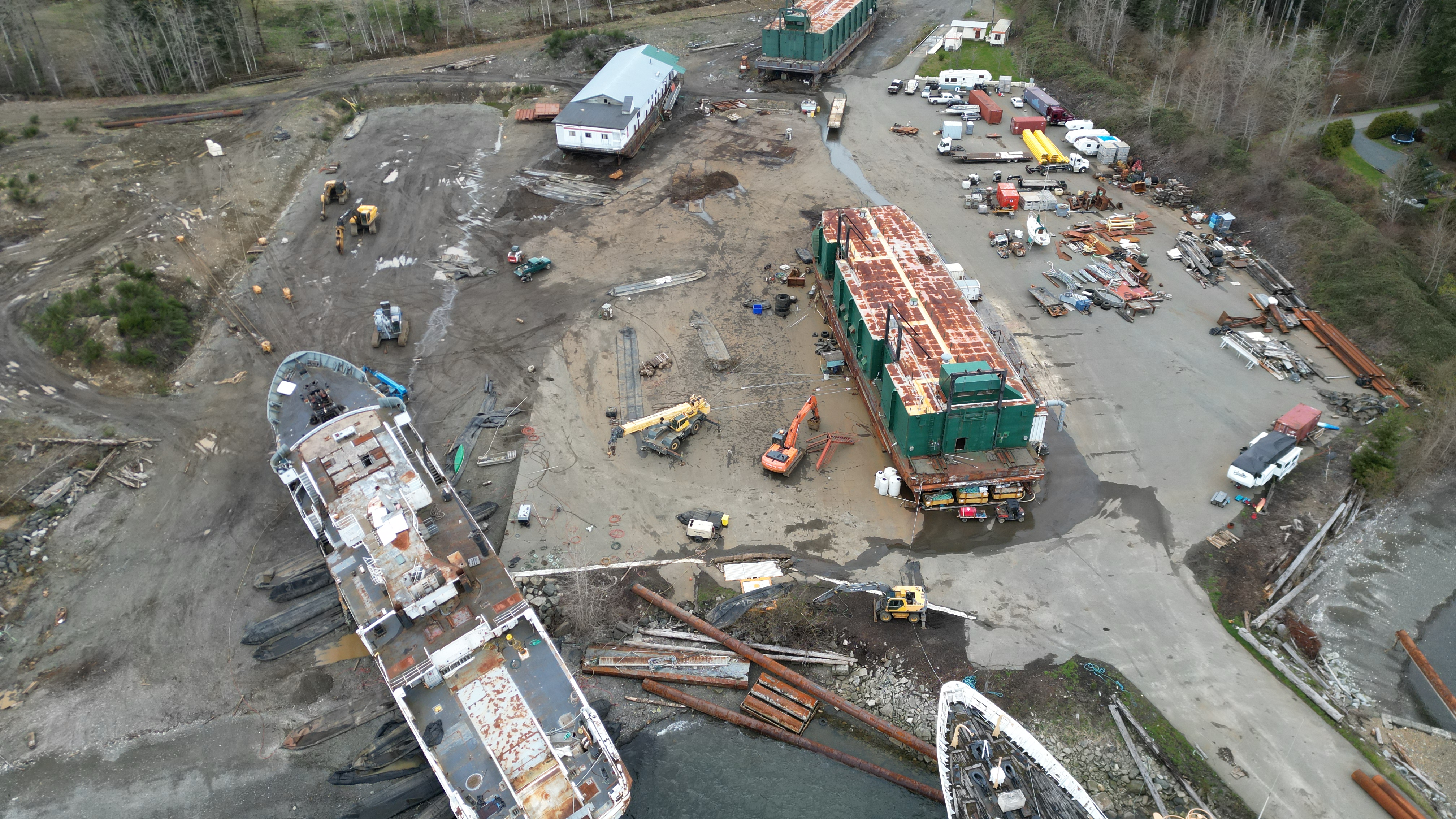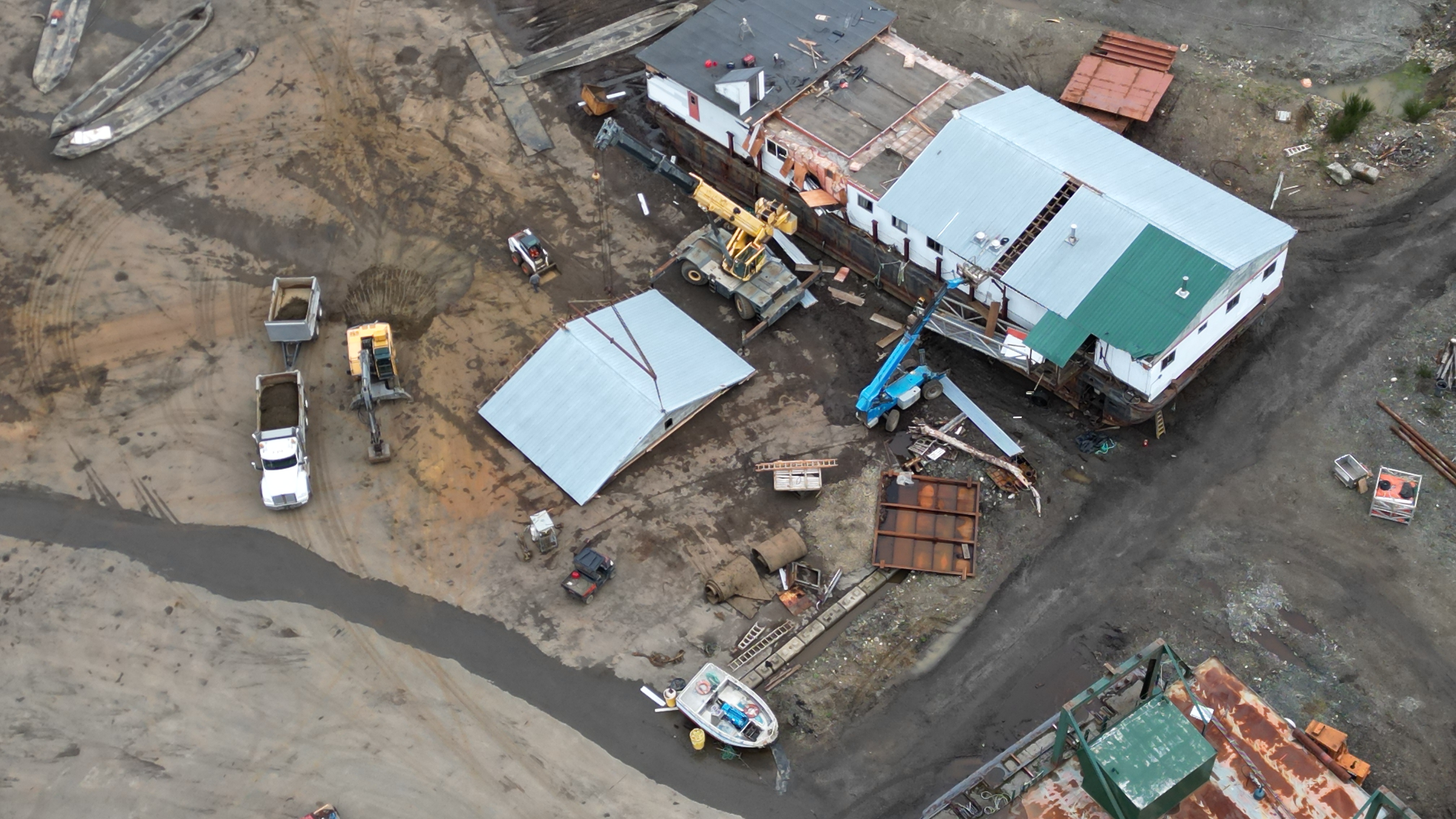 Some pics from last year clearly showing where the paved area ends and soil begins. All the metal filings on soil when they cut up barges is not going to DWR filtration system at the base of the paved area, it's all draining on soil towards the beach and ocean.