Looks like DWR is getting ready to bring in another vessel.
Jurisich quote from https://www.cbc.ca/news/canada/british-columbia/local-government-says-it-will-turn-to-the-courts-to-stop-barge-recycling-business-1.6355565?__vfz=medium%3Dsharebar
He says the barges are dismantled on land, on a sealed asphalt surface, and that the barges are "basically big square, steel boxes" that don't contain any hazardous materials. He says they have never taken apart any sort of motorized vehicle.
Does this look like a sealed asphalt surface to you? If they were talking about the area on the right, that would be a different story.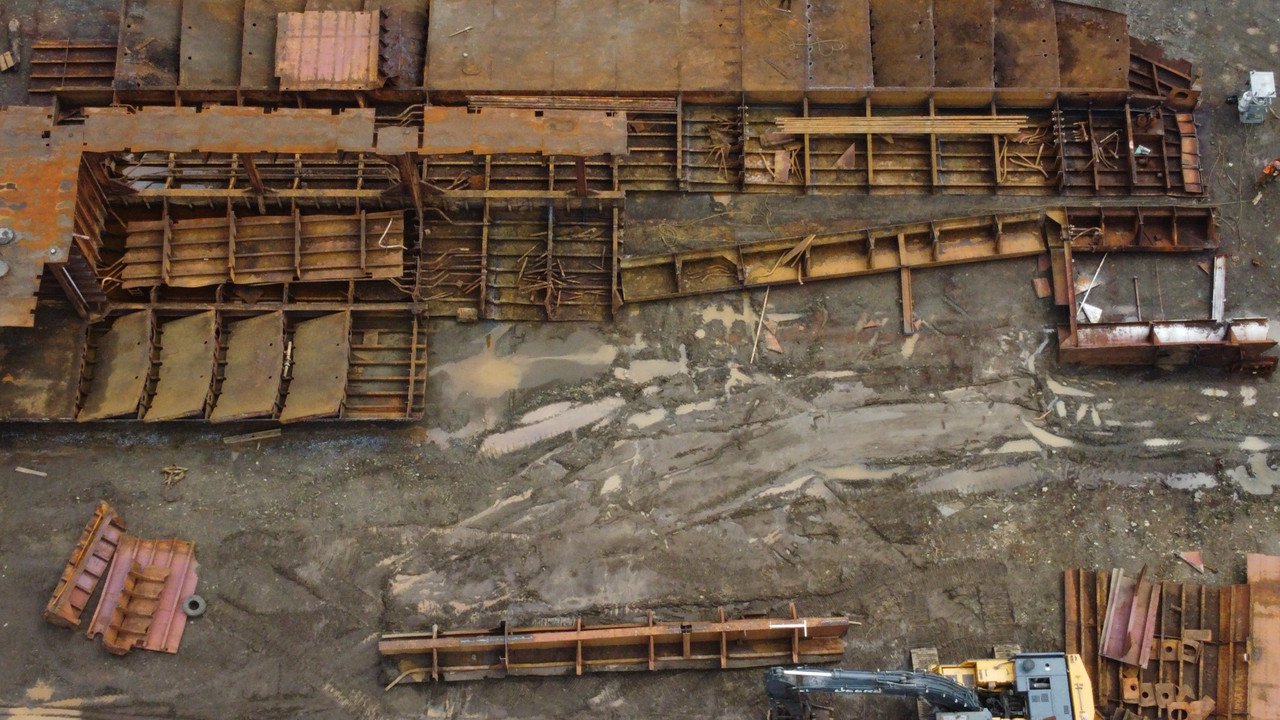 The image below is from March when they still weren't taking any precautions to prevent anything from reaching the shore. Eventually they dug trenches and put bales of hay and plastic, visible in the first image.
Why are there holes full of liquid in their supposed sealed asphalt surface that need to be filled in? This is an excerpt of video from May 2022.