This look pristine to you?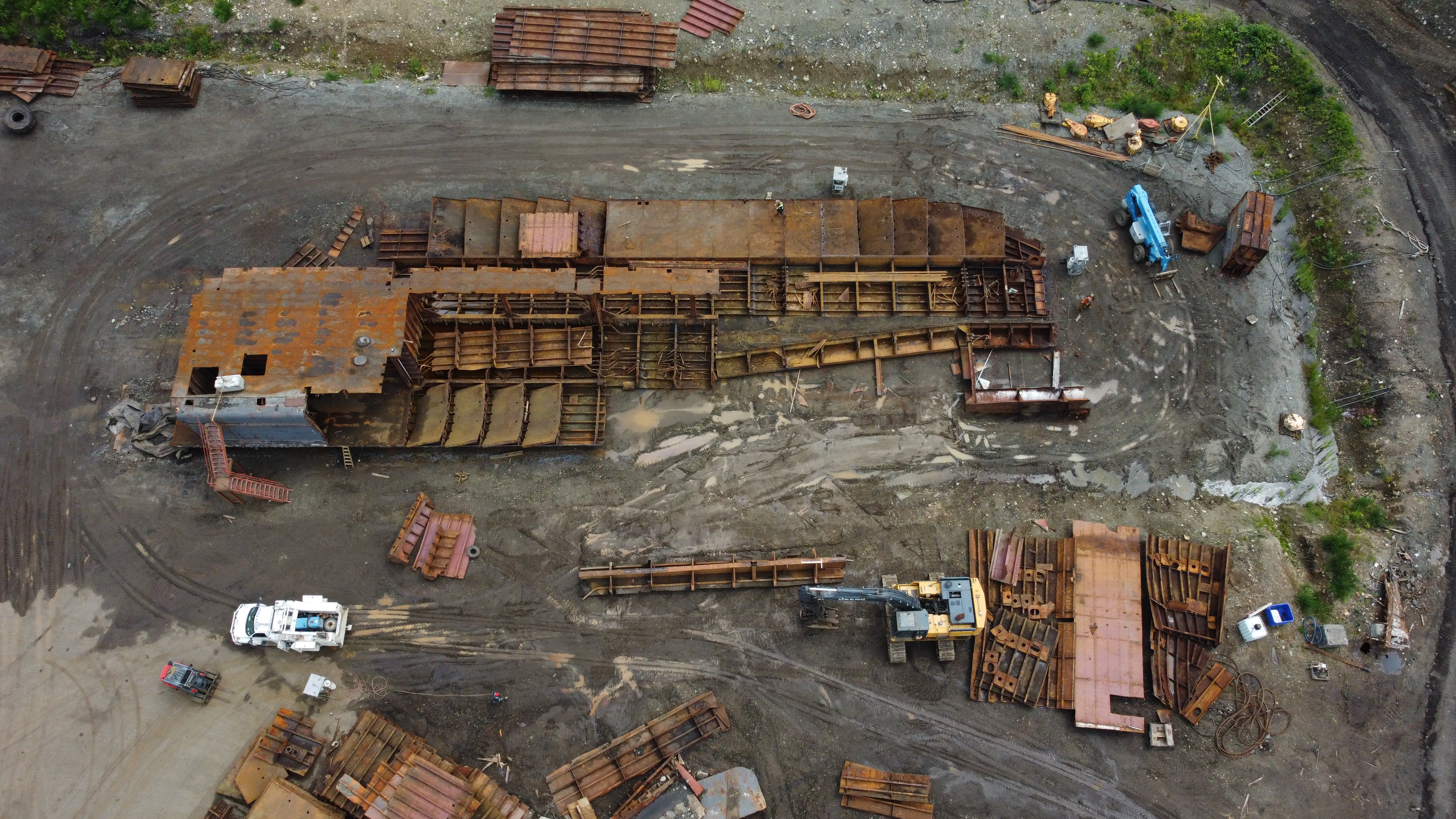 You will note the paved area on the right below with that white rectangle. That is a filter for catching and filtering runoff before it enters the ocean. The only problem is that they haven't been dismantling on that surface (except for the last barge) and instead have been using soil exclusively and the only thing they have are some bales of hay and nothing if they overflow. The barge they are now dismantling is completely on soil.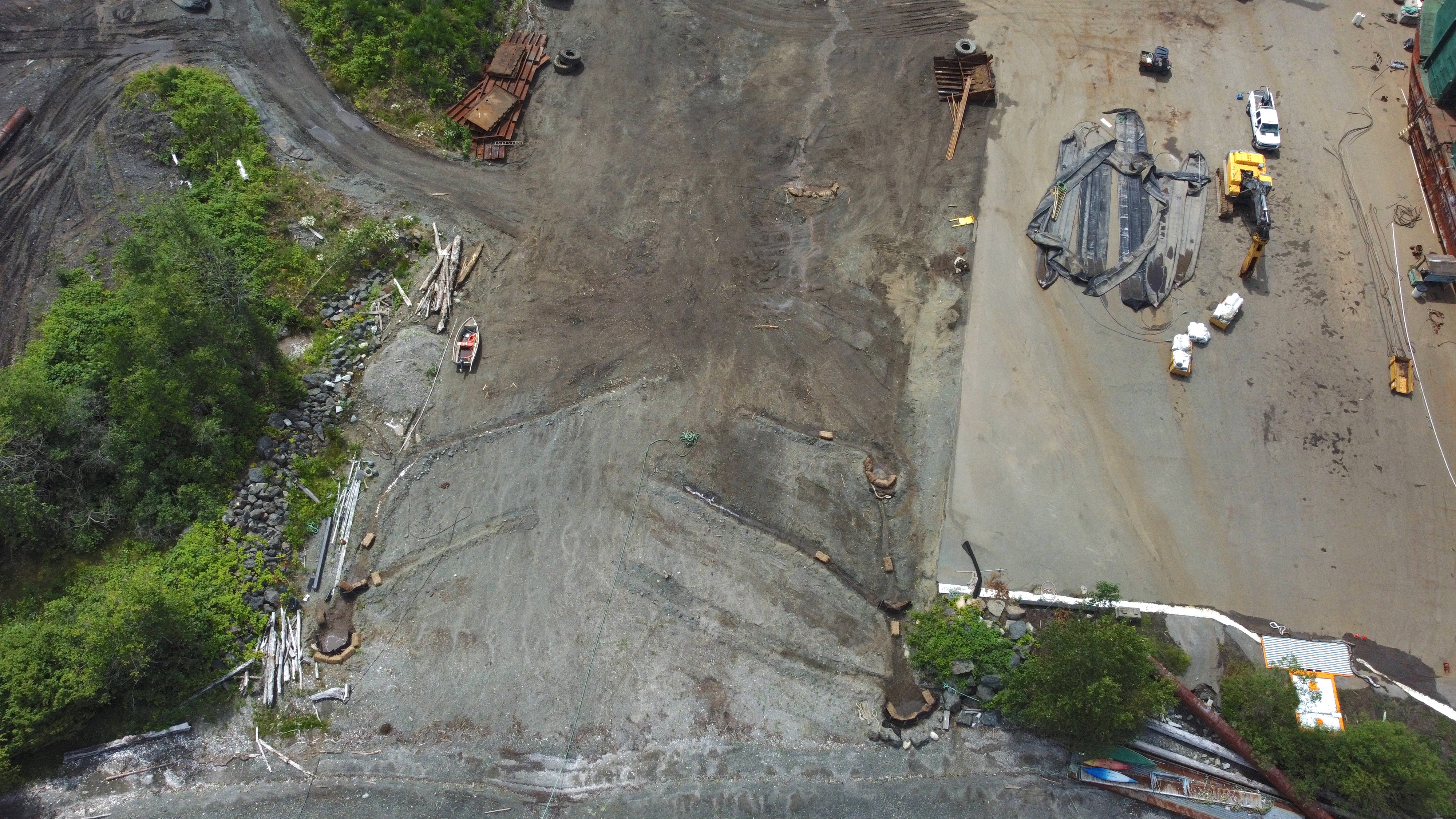 Excerpts from the FOI file links on https://concernedcitizensofbaynessoundorg.wordpress.com/
Claims KFN hadn't read their site management plan. Is he referring to the bullshit in their plan that they have not followed through on? Maybe KFN were smarter than those in charge of permitting this to continue.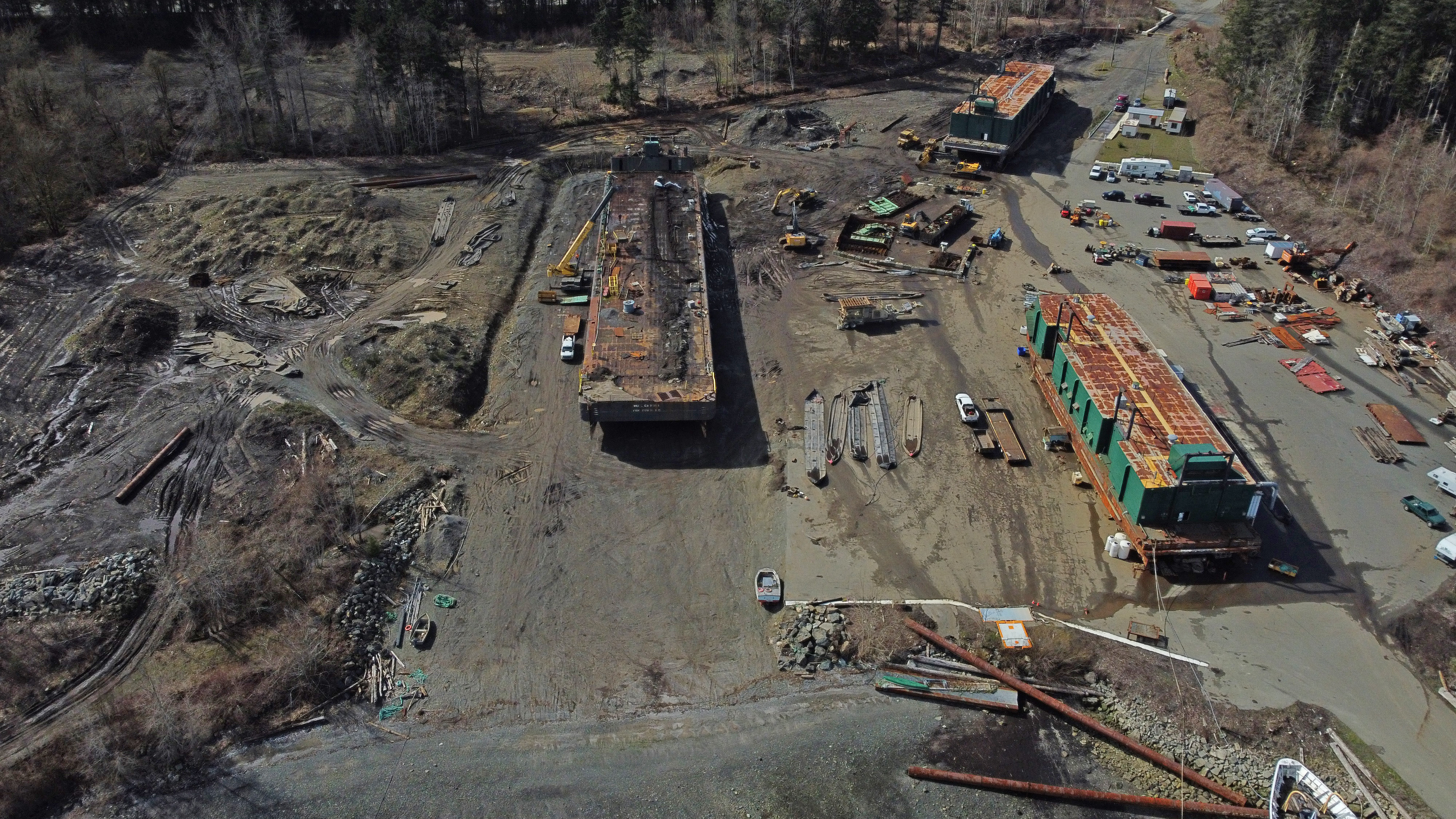 Nothing in their proposal about vessels that don't have a flat bottom. Note the lines connected from the green barge to the asbestos laden Miller Freeman to prevent it from falling over. They have been tearing up the shoreline since Aug. 2022 trying to bring it on land.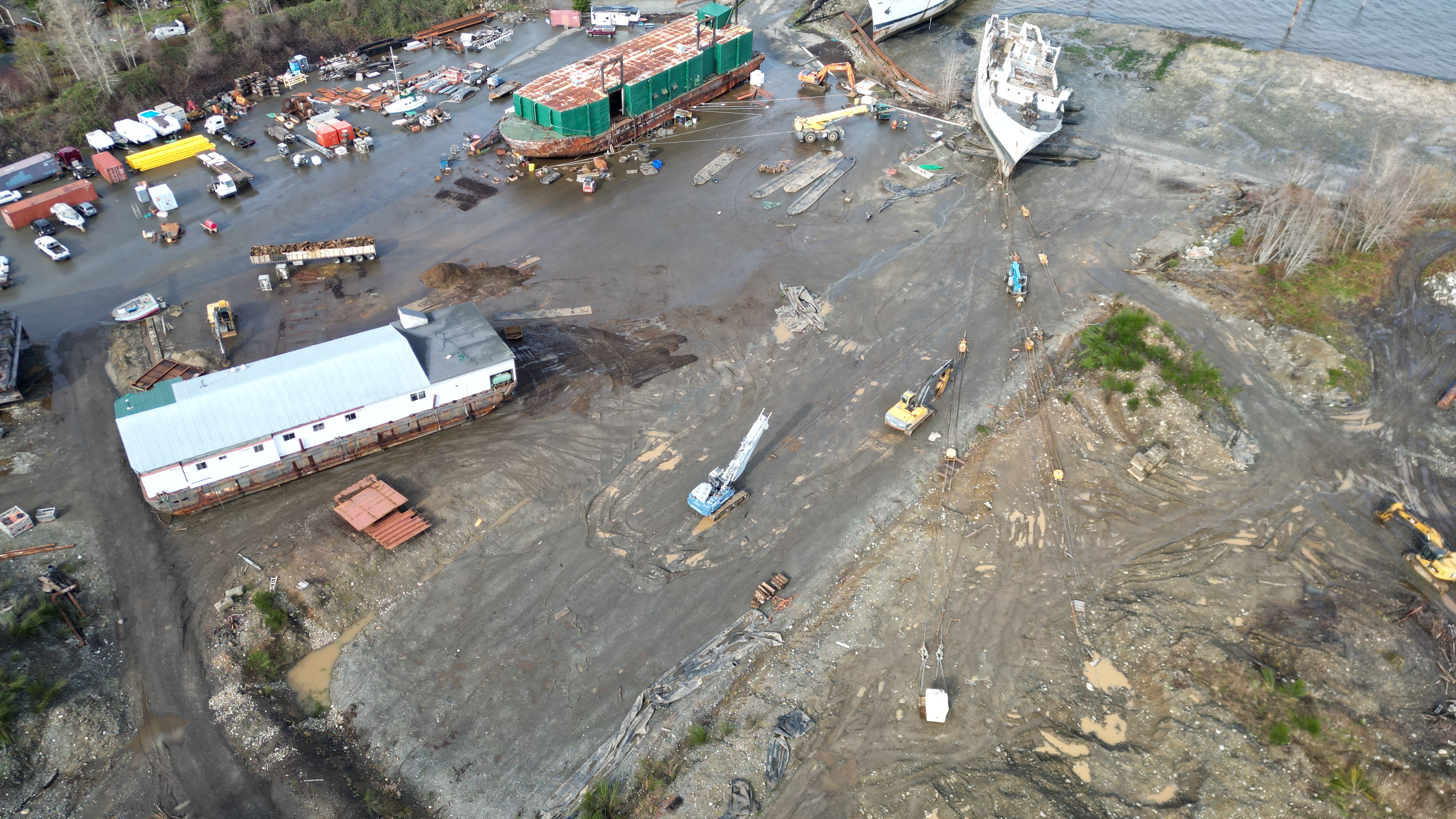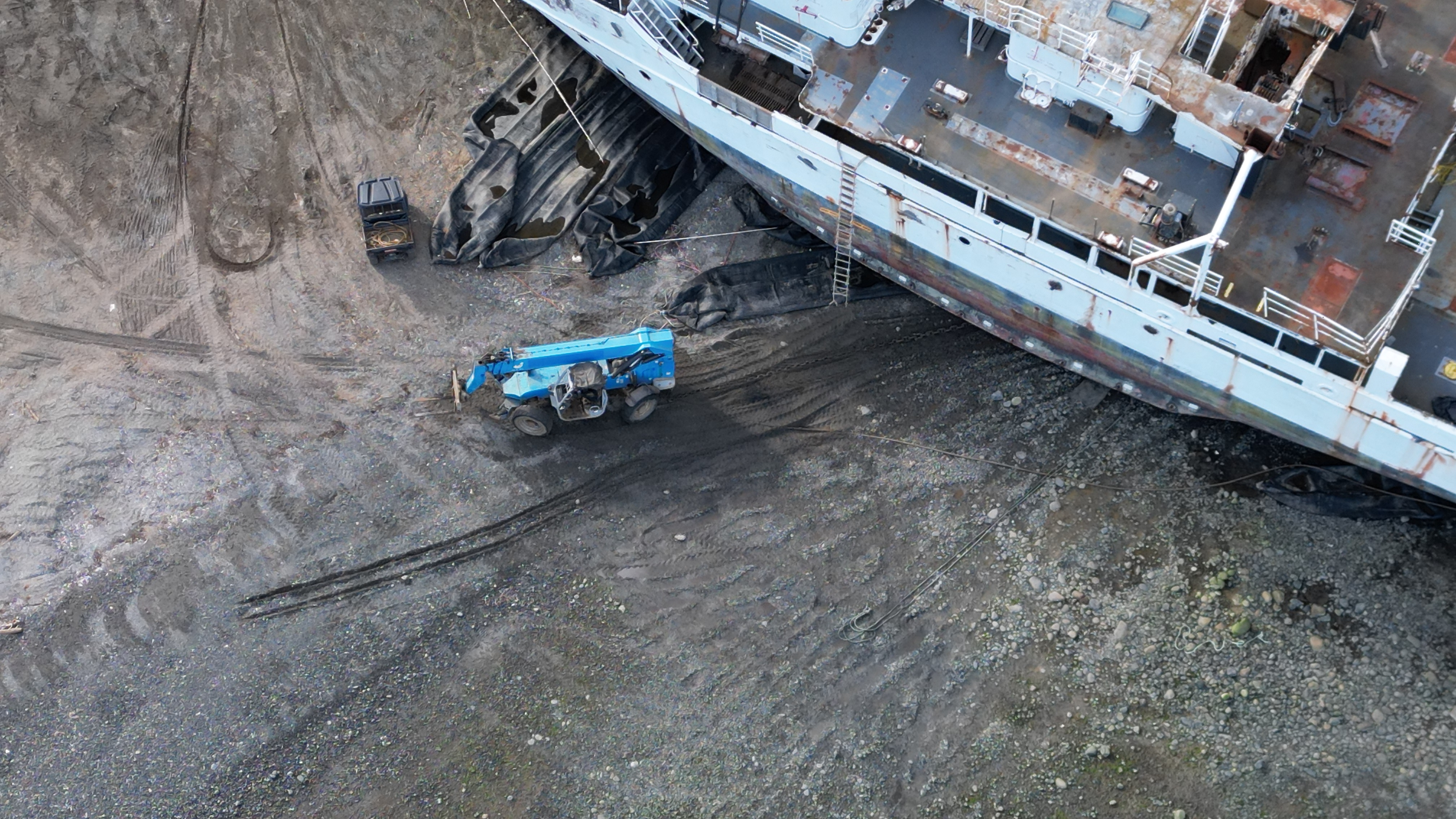 I couldn't find anything in the FOI documents suggesting DWR was going to use the chain method below to grind back and forth in order to create a void to pull the inflatable sausages underneath used on FLAT BOTTOMED BARGES. Was it just an oversight or redacted or just bullshit to get their foot in the door and then it's 'screw the community'.