Happy Anniversary! This month is the 5 year anniversary of KIP's new name (8th name change https://allthingsunionbay.com/2019/03/05/omg-kensington-island-properties-has-another-new-name-to-add-to-the-lengthy-list-and-yet-not-one-house-built-to-date-after-all-these-years-look-at-all-the-pretty-pictures-for-a-developer-with-only-6/) and announcement of the new and improved plans. Signs have been erected. Great progress! https://allthingsunionbay.com/2018/03/01/kensington-island-properties-aka-34083-yukon-inc-announcing-new-development-again/
I've mentioned this before – look at the sign with the huge green area – that's Crown Land. In fact KIP breached the MDA by subdividing 27 acres of contaminated soil and returning to the Province. Now, not only is he claiming that 27 acres, he's claiming the whole coal pile.
Check out the website – nothing new – still the same shit about Phase I being completed in 2022. https://unionbayestates.com/ Has anyone ever seen a developer supposedly build a development this way?
It was just about time for KIP to put some bs out there to con people into thinking this so called development is progressing. This bs has been going on since the 2006 hearings. All the work to date has been done at the risk of the developer as not one house can be built without a sewage system in place. Ole slick is going to continue and then cry the blues about how much money has been spent in order to get all approvals. That's the MO of this developer – work first, if caught, apply and be approved. Percentage of getting caught is probably low and worth the risk.
Is behind Washer Rd. the location of the sewage treatment plant that KIP plans on dumping 1000 cubic metres of treated sewage into Hart/Washer Creek daily from Oct. through May?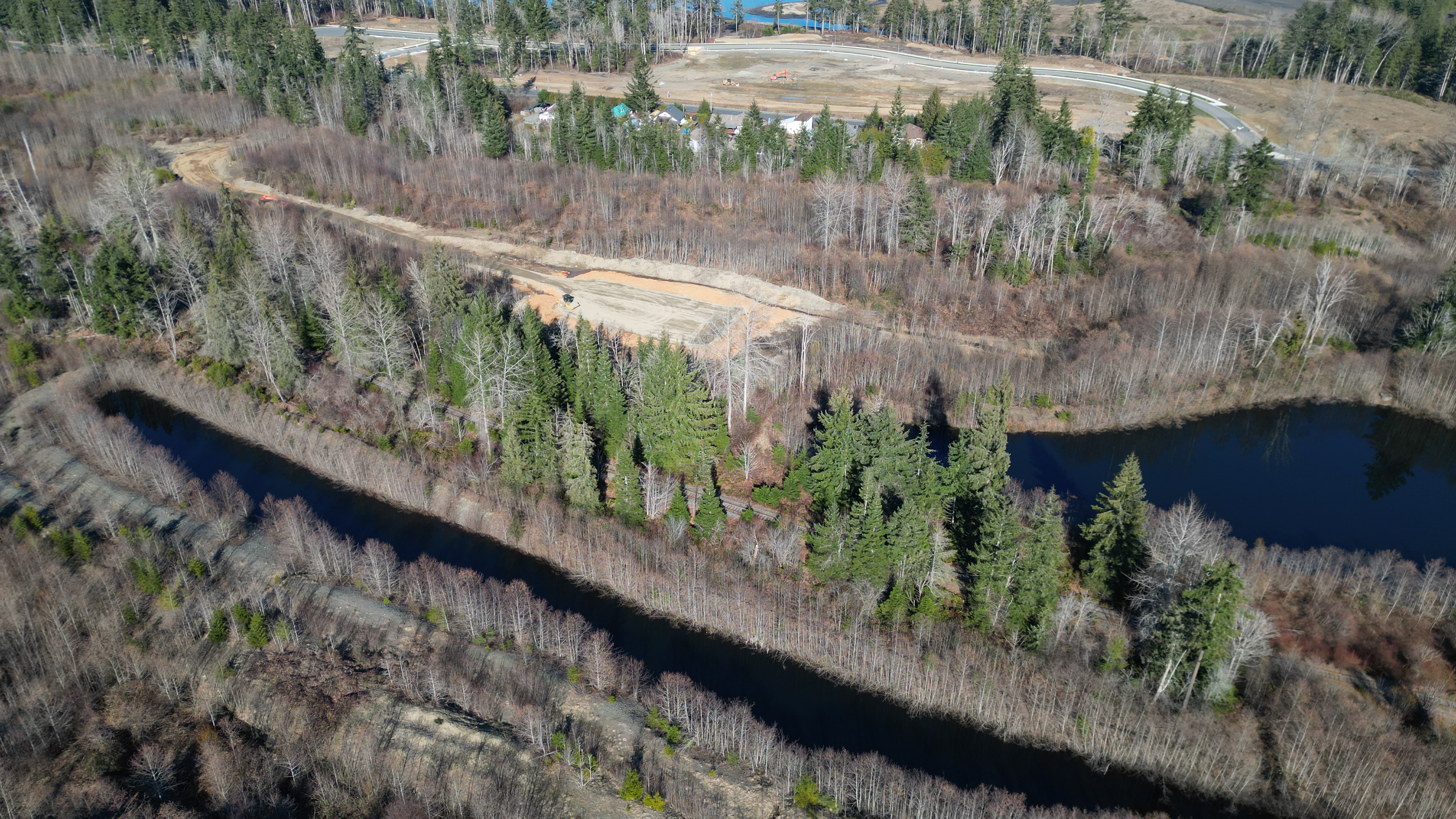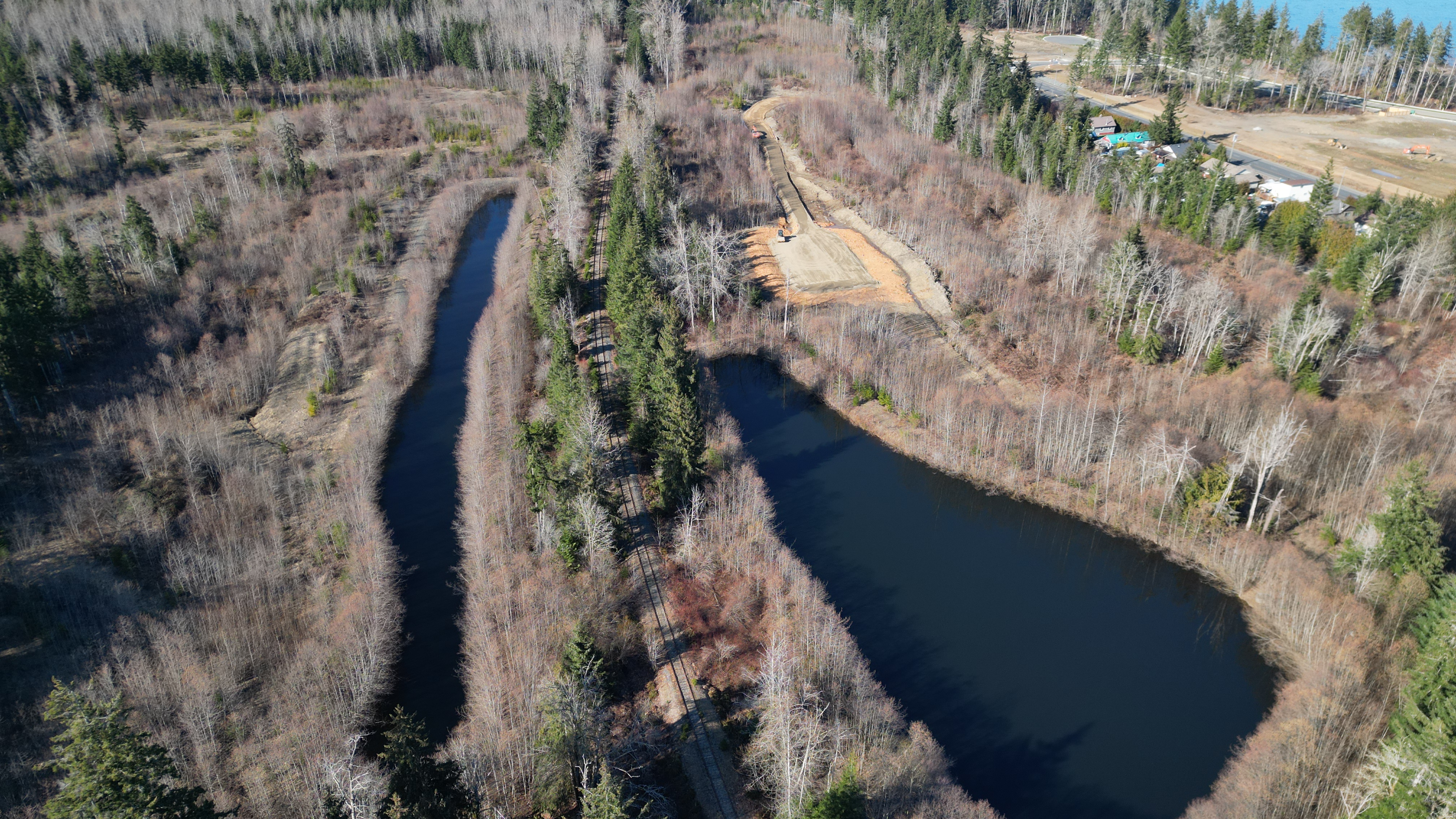 Screenshot from today re: Kip's sewage application – awaiting decision.